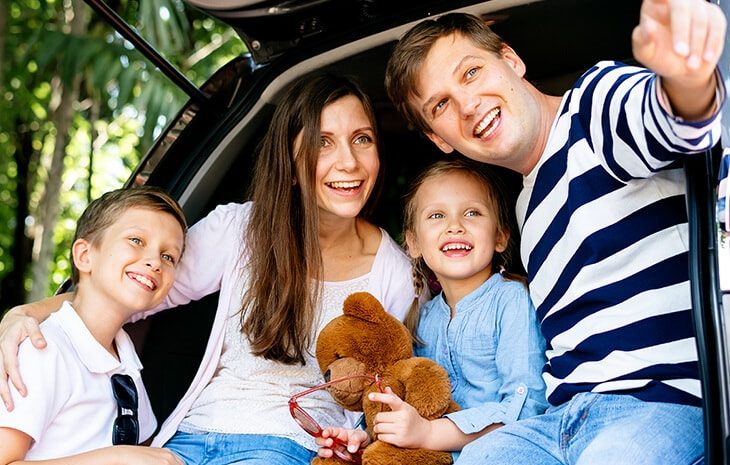 10 Best Tips If You're Buying Life Insurance For The First Time
Tip No. 1: Assess Your Current Financial Situation
You need a true picture of your financial health before you can figure out what type of life insurance you need and how much, Stafford says.
Consider what you have in place to support loved ones who depend on you financially. This would nclude an emergency fund, retirement savings and any life insurance coverage through work. You might find that you're not as prepared for the unexpected as you thought.
Stafford recommends working with a financial planner to discuss what needs you should cover with life insurance—whether it's a mortgage that will need to be paid, children who will need to be supported, a small business to maintain or a legacy you want to leave. Your workplace might offer access to a financial planner as part of your benefits. Or you can find a fee-only planner through the National Association of Personal Financial Advisors.
Tip No. 2: Know How Much Coverage You Need
Typically, people underestimate how much life insurance they need, says Adam Winslow, CEO of Aviva UK & Ireland General Insurance, part of Aviva's international savings, retirement and insurance business. They tend to think only about how much would be needed to pay off their major debt, such as a mortgage. However, they should consider how much more would be needed to help a spouse or partner pay bills, support children, pay for college tuition or cover any other long-term needs, he says.
One rule of thumb is to have a policy with a death benefit equal to 10 times your annual salary. But your own situation and financial goals might require that you have more—or less—than that amount. A financial planner can help you come up with a more-precise figure.
Tip No. 3: Choose a Life Insurance Policy Type
Life insurance buyers often think about term life vs. whole life insurance. A term life policy will provide coverage for a certain period of time—typically 10, 15, 20 or 30 years. It can be an affordable way to get coverage until you reach a certain financial milestone, such as paying off your mortgage or putting your kids through college.
There are other types of permanent life insurance in addition to whole life. A permanent life insurance provides lifelong coverage, which is one reason why it's more expensive than term life insurance. It's also more expensive because it builds cash value. That cash can be used for whatever you want—to cover emergencies, supplement retirement income, help pay for long-term care or even cover the policy's premiums. Whether you choose a term or permanent policy depends on your needs and financial goals.
Tip No. 4: Understand What Affects Your Life Insurance Rate
The two key factors life insurance companies consider when determining the rate you pay for coverage are health and age. The younger you are when you buy life insurance, the cheaper it tends to be, Winslow says. That's because you are more likely to be healthier when you're younger, and therefore less risky to insure.
The rate you pay also depends on the type of policy you get and how large the death benefit is. If you get a term life insurance policy, the length of the term you choose also will affect your premium.
If you can only afford a term life policy now but want permanent life insurance, most term life policies offer the option to convert to permanent life insurance. You can lock in a low rate with term life now and switch to a permanent policy if your income increases.
Tip No. 5: Compare Life Insurance Companies for the Best Rate
Because rates can vary, you should get quotes from several companies to help you decide which company to apply to for coverage. You also could work with an independent insurance agent who works with several insurance companies and can help you find the best coverage at the best price.
Tip No. 6: Don't Just Focus on Premium
The rate you pay for life insurance is important because you want to ensure the premium fits in your budget. After all, a policy won't do you any good if you can't afford to pay the premiums. However, price shouldn't be the only factor you consider.
If you're buying a cash value life insurance policy, the policy's internal costs can be just as important as the premium you pay. If you're looking at indexed universal life insurance, pay special attention to guaranteed vs. non-guaranteed parts of the policy illustration. Consumer advocates have concerns about dishonest sales practices for indexed universal life insurance.
Look for a company that has strong financial ratings in the A range from independent rating agencies such as A.M. Best, Moody's and Standard & Poor's. Insurance companies provide ratings on their websites. You can also ask your life insurance agent to provide companies' ratings.
Tip No. 7: Prepare to Answer Lots of Questions When Applying
The quote you get from an insurer typically is just an estimate of what your premium will be. To get a policy, you'll have to fill out a lengthy application. You'll be asked questions about your age, weight, personal medical history and mental health, family medical history and tobacco use.
The insurer also will ask questions about your driving record and whether you have a dangerous job or hobbies that make you more of a risk to insure. This information is used to determine what your actual insurance rate will be.
Tip No. 8: Be Truthful on the Application
Be careful not to omit or obscure any information on your life insurance application. Winslow says it's very important to be truthful because insurance companies use third-party sources to validate the information you provide.
For example, the insurance company can get information about you by accessing your medical records, prescription drug history, motor vehicle report and public records. You also might be required to take a medical exam, which includes blood and urine tests.
Tip No. 9: The Process Doesn't Have to Be Painful
You don't necessarily have to be poked and prodded during the application process. More and more insurers have been shifting to options for no-exam life insurance, Stafford says. Instead, they rely on third-party resources to verify the information applicants provide and data modeling to determine their risk class.
Be aware that there are different types of no-exam life insurance policies:
Accelerated underwriting policy. This type of policy often involves a lengthy application and the insurance company will collect information from third-party sources, such as your prescription drug history. The premiums are typically competitive with a fully medically underwritten policy with an exam.
Simplified issue. This type of policy only requires applicants to answer a handful of questions and relies on few, if any, third-party sources. Since there's less information about you, these types of policies tend to have higher premiums.
Guaranteed issue life insurance.

 This type of policy asks no health questions and is usually the most expensive way to buy a no-exam policy. You cannot be turned down.
Tip No. 10: Lock in Temporary Coverage
If the underwriting process will take a few weeks or more for the policy you're buying, you can usually lock in temporary coverage by attaching a check with your first premium payment to your application. This gives you coverage, and peace of mind, while you wait for the application to be processed. Ask your life insurance agent about this option.
SOURCE:
https://www.forbes.com/advisor/life-insurance/best-tips-first-time-buyers/